Spill Containment - THE FRAC BERM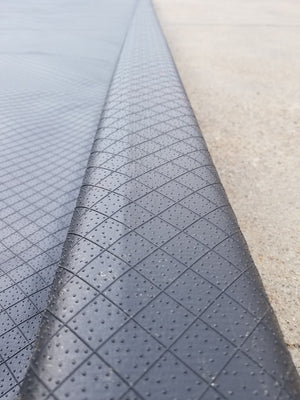 THE FRAC BERM is HEXA's premiere foam wall spill containment berm, engineered for extreme use in the oilfield and industrial markets. The workhorse of our foam wall family, The FRAC BERM utilizes dense foam walls for easy drive over use and high tensile, reinforced scrim material able to withstand the toughest job site demands. The FRAC BERM is offered in a wide variety of sizes, shapes and heights.
Some of the added features of THE FRAC BERM are:
High-viz orange reflective handles for ease of handling and sight safety.
The handles are also grommeted for staking down the berm in high wind conditions.
The FRAC BERM material is roughly textured, designed to reduce the chances of slips and falls.
Manufactured in the USA, careful consideration has gone into the design of our foam wall berms, offering a quality containment solution, designed to contain every drop.