Spill Containment - Custom Solutions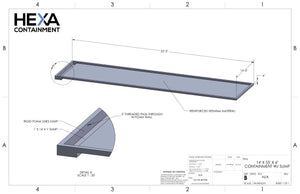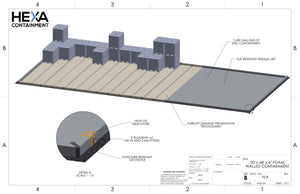 Unique Applications
We design and build our custom containment solutions right here in the US. We can accomodate unique sizes, shapes, attachments, and features. Not sure if it's even possible? Try us.

Aggressive Materials
Need to contain some intense materials? We can help make sure you use the right product to fit the job.

Harsh Environments
We have built products for extremely high or low temperatures. No matter the environment, containment cannot fail.

Everything In Between
Need something that requires some real innovation? We love a challenge.
Call or email us today for a free quote and guidance to make sure you have the right containment for your job site. 
Phone: 833-439-2247
Email: store@hexacontainment.com