Spill Containment - L-Bracket Berm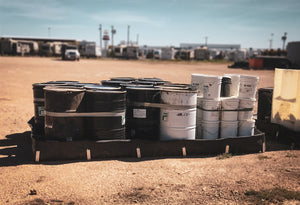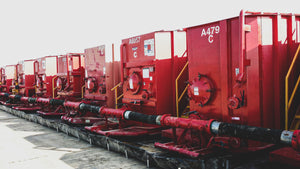 HEXA's L-Bracket Berm is an industry staple for customers who need a reliable and affordable spill containment option. Staked with L-shaped aluminum brackets, the L-Bracket berm is extremely versatile and can be quickly deployed and taken down.

The L-bracket berm is offered in a wide variety of sizes, shapes, heights, and materials. Some of the common uses for L-bracket berms are:
Portable equipment containment – placed under pumps, generators, light towers and more!
Tank containment – placed under fuel tanks, frac tanks and vehicles.
Drip containment – Placed under flanges, valves, hose connections, barrels, chemical totes.
Splash containment – Used to wash equipment on the jobsite.
Manufactured in the USA, careful consideration has gone into the design of our L-Bracket Berm, offering a quality containment solution, designed to contain every drop.

If you need guidance or need it customized, give us a call or send us an email:
Phone: 833-439-2247
Email: store@hexacontainment.com